---
Founded in 1986 and located in Chambly, some 15 km. south of Montreal, Canada,
MTC Suspension is one of the fastest growing leaf spring
and threaded rod manufacturer in North America.
Its success is a reflection of its commitment.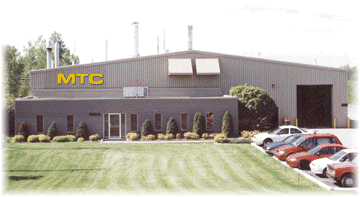 With state of the art manufacturing techniques,
MTC confidently faces the challenge of a continuously evolving market.
Knowledgeable staff, competitive prices, uncompromising quality
products and fast delivery service enable our customers to
do business profitably and efficiently.
"An organization dedicated to competitive excellence"
---